Central Heating Services

Uppingham, Rutland
Are you looking for Central Heating Services in Uppingham, Rutland and the surrounding areas of Leicestershire? Robert Cliff Ltd offer local central heating repairs and servicing at the best prices.
At Robert Cliff Ltd, we provide both domestic and commercial gas safety certifications for businesses, landlords and letting agents. We are fully equipped with the necessary skills and experience to repair or replace your boiler. We can supply both natural gas or LPG and additionally install a wide variety of high-quality appliances. These come with a 12 month part and labour warranty.
Robert Cliff Ltd specialises in several commercial services such as full installations, annual servicing, and certification. We also follow up with advice on ways to save energy and provide a comprehensive system efficiency report.

How Often Should Central Heating be Serviced?
It is highly recommended by the experts that you should have your central heating system serviced once every twelve months. It is not a mandatory requirement for people who own their homes. However, it is strongly advised. It is a legal requirement for landlords to have the central heating system in their properties serviced every year. Robert Cliff Limited have a team of Gas Safe registered engineers who will visit your home or commercial property to complete an annual service on your central heating systems.

Annual Servicing
During a yearly boiler and central heating services, our Gas Safe engineer will follow a comprehensive boiler service checklist. They will make sure everything has been checked and is working well. They will remove, inspect and clean all the main components in your boiler to ensure they have no noticeable defects and are fit for purpose. Our annual service will include the heat exchanger, main burner, ignition pins and flue ways.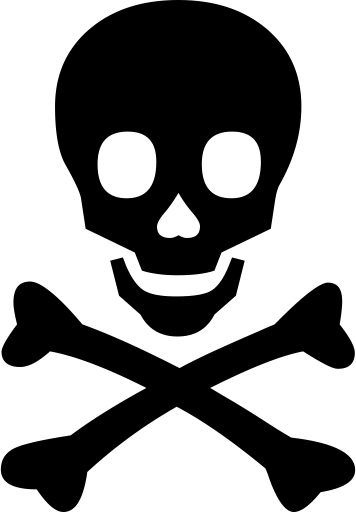 Carbon Monoxide Protection
With a central heating boiler, carbon monoxide is produced if and when there is insufficient oxygen for all the gas in the combustion chamber to be burnt. Carbon monoxide is also produced if there is poor ventilation. They will make sure that any vents, chimneys, flues or vents are breakage and obstruction-free.

Save Money On Your Bills
The fundamental reason to have your boiler annually serviced is for safety; a faulty boiler can leak deadly Carbon Monoxide. The second reason boiler and central heating services are vital is because you can reduce your energy bills save money. The more efficient your boiler is, the better it will run and heat your radiators and help reduce costly bills.
Choose a Reliable Company
You must make sure that the company you choose to carry out your annual service is reputable. Robert Cliff Limited have a highly professional fully qualified team who are all Gas Safe registered, so you have peace of mind the service is completed to the correct standards and guidelines.

Central Heating Repairs
We have professional heating engineers and plumbers who are focused on customer satisfaction. We provide high-quality work to all our customer and excellent prices. Our services are available across Uppingham and the surrounding areas such as Oakham and Stamford.
Our plumbers can handle most of the plumbing or heating problems that you could be experiencing. We offer a prompt, free quotation. It will help to mitigate the problem enabling you to go back around your daily activities without any delays. Please contact us.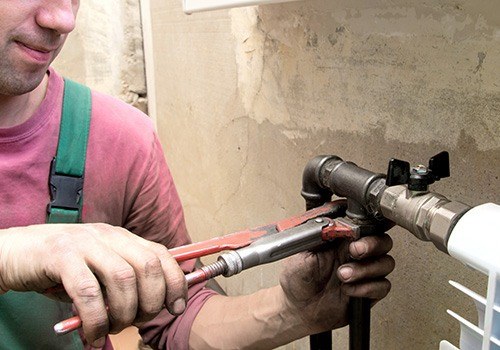 Local Boiler Repairs Uppingham
Being unable to have hot water or a functioning heating system in your home is at best, a mild inconvenience and has a significant impact on how our daily activities will run. To avoid this, contact our highly skilled Gas Safe engineers who will respond quickly to get your boiler repaired.
We can deal with any boiler issues such as low boiler pressure, leaking boilers, boilers with banging noises, boilers that do not ignite and those not producing hot water. Additionally, we resolve central heating systems that are not firing up or leaking. To arrange your free, no-obligation quote, please don't hesitate to contact us today!
Our team is dedicated to delivering quick and practical solutions to both plumbing and planned projects. We also offer the best customer experience and heating advice. Due to our knowledge of plumbing brands and systems, we stand a better chance of advising you on the most recent energy efficient products. Additionally, we only use the best quality products for years of reliable service and hassle-free heating.
Gas Safe Heating Engineers
Robert Cliff Ltd is a professional plumbing and heating company. We offer high-quality and affordable services delivered by our team of experienced central heating engineers.
All Gas Safe engineers are registered which means that they can legally and safely work on gas appliances in your property. Gas Safe is a qualified company which is allowed to inspect and issues Gas Safety certificated or C12's. As a result, our customers can have the peace of mind that they have chosen to work with industry experts who knows that they're doing.
Market Harborough
Wellham
Madbourne
Hallaton
Corby
Rockingham
Cottingham
East Carlton
Wilbarston
Weldon
Caldecot
Laxon
Gretton
Oakham
Ridlington
Manton
Launde
Barleythorpe
Langham
Stamford
Ketton
Great Casterton
Empingham
Normanton
If you are you looking for Central Heating Services contact Robert Cliff Ltd today. We provide central heating repairs and servicing throughout Uppingham, Rutland and the surrounding areas of Leicestershire.

Call 01572 822459 to get a quotation or use our contact form to send an enquiry.