Boiler installations

Uppingham, Rutland, Leicestershire
Are you looking for boiler installations in Uppingham, Rutland or Leicestershire? If you are looking for a new boiler to be fitted in your home or business, contact our specialist engineer today.

Local Boiler Installation Services
Do you need a boiler installed by a professional? We can help! Our team of qualified professionals can install high-efficiency boilers directly in your home to the highest standards possible.
We are confident that our fully trained team will be able to supply you with a boiler installation service that can stand the test of time and meet all the requirements necessary for your home.
And we do it all at incredibly reasonable rates!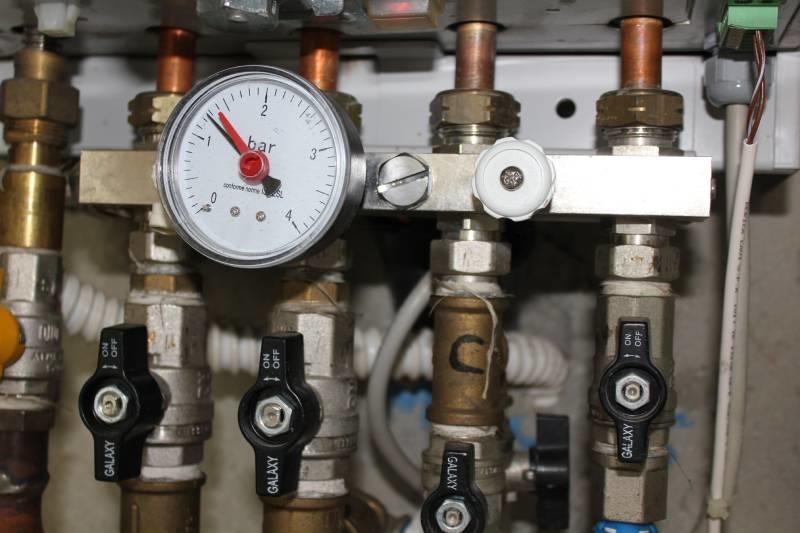 What happens during your boiler installation?
Our mission for installing your boiler is to minimise stress and mess. All of our Gas Safe engineers are trained on how to ensure your property is left exactly how they found it. This involves using dust sheets to ensure your home stays clean and tidy during the installation process.
As for the rest of the installation, we will remove your old boiler, along with a series of important safety and performance checks to ensure that your new boiler is working exactly how you need it to. We can also give you a thorough demonstration of how to use your new boiler if you're not entirely confident.
We can guarantee that our installation process is entirely in line with all government guidelines and guidance. Feel free to give us a call to find out more details.
Types of new gas boilers available for installation
Our engineers can offer you a wide range of different gas boilers. These include the conventional regular boiler, system boilers, and combi gas boilers.
System Boilers
System boilers are fantastic for homes that have multiple bathrooms. No tank in the loft is needed whatsoever!
They include a hot water cylinder with the capability to provide hot water to multiple showers and taps around the home at once.
Regular Boilers
These are perfect for homes where multiple people are trying to use hot water simultaneously.
They are also suitable for areas where you generally have low water pressure. These include a hot water cylinder and a tank in the loft.
Combi Boilers
These are becoming our most popular option for most households we work with.
People love these units as there is no need for a hot water cylinder or a big tank in your loft. Compact versions are available too so that the boiler can simply be hidden away in a cupboard.
Should I repair my boiler or get a new boiler installed?
Repairing a boiler, especially an old one, is often wildly expensive, especially during the peak of the winter period. Repairing a boiler often doesn't extend the lifespan all that much either. It is usually a temporary measure that will eventually lead to more repairs in the future.
Taking the plunge and purchasing a new reliable boiler will mean that you don't have to worry about it breaking down at any moment. Though a new boiler may at first seem like an expensive option, in the long term, it'll help you save as you will be saving on repair costs, and you'll also be saving with a more efficient unit.
Which gas boiler will be best for my home?
When you are looking at getting a new boiler installed, it is incredibly important to think about which variety of boiler will work best for your home. Consider the size of the boiler and where it will go within your property.
We would also recommend thinking about the unit's kW output. The boiler that will work best for your home also needs to handle the stresses of your home's hot water demands.
One of our staff members will be able to talk you through the whole process and find a boiler that is perfectly suited for you and your family.
Ideal Boilers
Ideal create a huge range of boilers with everything from budget-friendly models to more robust units with all the special features you would expect from a luxury brand.
Worcester Bosch
Worcester Bosch is the number one boiler brand in the UK. They have a long history of being one of the most trusted and best-selling brands.
A selection of their combi boilers have been awarded the Which? Best Buy Award for over a decade.
Worcester is famed for their second to none commitment to their customers right after their installation. Their boilers are exceptionally high quality, always at competitive prices.
Worcester Bosch parts are very easy to source and locate if something goes wrong with your boiler, so your boiler can be fixed.
Alpha Boilers
Alpha Boilers have been a hidden gem boiler brand for a lot of UK homes for a long time. Alpha produces budget boilers and has increased its market share nationwide for the last decade.
They are a great option for homes that are looking for a reliable boiler that is incredibly affordable, with a reasonable warranty length. Although Alpha is considered to be a budget brand, on a technical level they are excellent.
They use stainless-steel heat exchangers, which is something you would only ever see in luxury brands.
Viessmann Boilers
Alpha Boilers have been a hidden gem boiler brand for a lot of UK homes for a long time.
Most common in the European market, Viessmann have a fantastic reputation thanks to their first-rate German engineering and easy to understand simple designs. They have been slowly building a reputation in the UK for their high reliability and quality.
BAXI Boilers

Alpha Boilers have been a hidden gem boiler brand for a lot of UK homes for a long time.
Based in Preston, Lancashire, BAXI is another British-made boiler brand with a great offering of different systems, regular, and combi boilers.
Manufactured to stand the test of time, BAXI may not be a luxury brand, but they certainly produce high-quality units with award-winning customer service.
Vaillant Boilers
Alpha Boilers have been a hidden gem boiler brand for a lot of UK homes for a long time.
Vaillant is another boiler brand with a huge presence in the UK boiler scene. They sit alongside the other big UK brands that produce premium quality boilers.
All their units are manufactured in the UK and are engineered to be amazingly high quality. They also come with a hefty ten-year warranty, so you don't need to worry if something goes wrong with your unit down the road.
If you are you looking for boiler installation contact Robert Cliff Ltd today. We provide central heating fitting, repairs and servicing throughout Uppingham, Rutland and the surrounding areas of Leicestershire.

Call 01572 822459 to get a quotation or use our contact form to send an enquiry.