What are Landlord Gas Safety Checks
Posted by:
Admin
Tags:
Posted date:
26-08-2021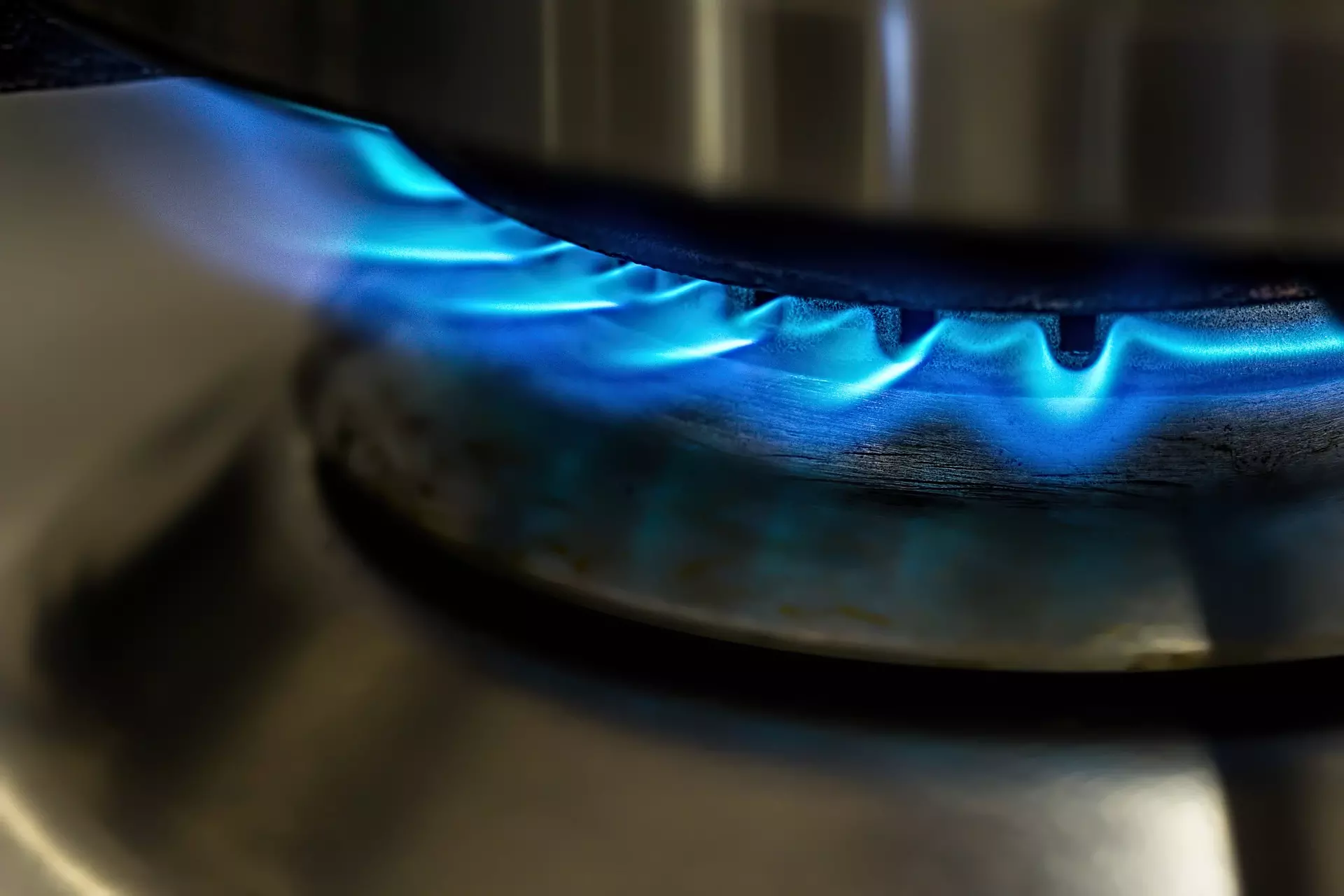 If you are a landlord or a tenant, you may be asking: What are landlord gas safety checks? Are you Gas Safe? We look at how often a rental property needs a gas safety inspection and why it is important.
Gas safety checks are essential for home or property owners and massive responsibility for each landlord. Your homes gas and electric appliances run your home, providing you with all the necessary hot water and electric sources to complete everyday tasks.
These gas appliances must be seen and checked every few months or annually by a Gas Safe engineer professional to ensure that they are all in good condition and safe to continue using.
Gas safety checks allow landlords properties to remain updated and comply with all legal health and safety requirements (HSE) and government regulations.
After each inspection or assessment, you as the landlord must provide your private tenants with an accessible Gas Safe certificate that displays all manner of appliances checked and any defects found that must be fixed or repaired by professionals.
How Often Do I Need a Gas Safety Inspection?
Landlords are required by law to renew all Gas Safety certificates annually to ensure the home or property is consistently up to date.
The Gas Safety Regulations 2018 offer landlords the option to renew their gas safe records at least two months before the deadline date, which allows you to ensure it is covered in time.
Commonly, the deadline for all checks and thorough inspections is towards the end of the 12-month bracket. Receiving a gas safety check during the 11th and 12th months of your latest record ensures that you will not lose your tenancy validity period.

In the aftermath of your gas safety check and the completion of new gas safe certificates, to ensure validity, your record is treated as though you have carried it out on the last day of the 12th month.
An example of this is, suppose your current landlords gas safety certificate will then expire on 1st October 2021, the next time you could book your gas safety check is on 1st August 2021, exactly every 12 months apart.
In doing so, your latest gas safety certificate will continue to be reasonable and valid until 1st October 2022.
It is crucial to note that, as a landlord, this style of MOT gas safety renewal will only be available to you should you be able to have proof of your last two previous gas checks.
You also need to be able to prove they were efficiently and adequately carried out on time. Such is why you should always keep every certificate you receive during an inspection.
If you, the landlord, cannot provide any evidence of the two last gas safety records that you received, your current expiry date is written on the gas safety record will become invalid. Gas engineers will use it from 12 months onwards from the date of your previous gas safety check.
What appliances need a Gas Safety Certificate?
Plenty of your gas and electric appliances require gas safety checks and a gas safety certificate as proof that your devices are safe for use.
All Gas Safe registered engineers will want to ensure that your boiler and numerous other appliances are safe and working well during your chosen company annual services.
After the overall inspection, your gas safe engineer should provide you with a checklist of a number of areas and devices covered in their checks.
It is the job of your engineer to ensure they:

Test your gas pressure levels.

They must ensure that they find no carbon monoxide leaks or signs of damage that may lead to a leak.
Check your appliances for signs of wear and tear or any leaks.
Finally, they must complete a Landlord Gas Safety Certificate for you to keep. You can choose to display this certificate in your property for all public and private tenants to see and be aware of, or you can choose to let tenants view it whenever they arrive or after the most recent checks.
As well as having professionals see your devices, boilers and gas appliances, you can also do visual safety inspections on your own accord.
Doing so can allow you to prepare before any annual gas safety requirements check-up, and should you notice anything, you can point it out to your local engineer. They can take a closer look at the problem and go from there.
A few things you may want to be hyper-aware of during your visual checks are:
Any frayed or leads that are broken. Leads that are carefully held together with tape could short circuit and become dangerous when they pull apart or touch you.
Be aware of any exposed wires, especially those where the lead joins the plug
Any damage done to your plugs, for example, water damage. Burn marks or stains of brown or black colour are signs of overheating and may cause failures or lead to fires.
Look out for any trapped cables underneath doors or furniture; these can be a risk to children or small pets that may trample on them.
Last, search for any leads that may have gotten wet due to its surrounding conditions. Anything you notice over time that looks dangerous or could potentially become unsafe for your tenants to live with must be checked by a professional electrician or engineer. You also have the option to replace it.
What are the landlord's gas safety responsibilities?
As a landlord, you have numerous responsibilities, and it may be challenging to come to terms with just how many aspects must be overseen by yourself. You are most responsible for your tenants' overall safety and well-being, even if these services are no legal requirement.
The Gas Safety Installation and Use Regulations 1998 deals heavily with the duties of every landlord. Part of these duties includes ensuring all fittings, flues, and gas appliances you provide in your property keep your tenants safe and satisfied.
Many appliances, flues, and fittings in a minor or communal area are included in these duties and check-ups, as your tenants may use these devices.
The landlord is always the first port-of-call for the arrangement of any appliance or pipework repairs or necessary maintenance, whatever the cost.
You must call to contact a Gas Safe registered engineer to carry out any required jobs on the rental devices your tenants frequently use, for example, boilers, gas appliances, alarms and other flues and fittings.
There is no specific prescribed timeframe that you must complete any of these duties in. However, you must be sure to demonstrate a functional, regular practice of annual maintenance, gas safety checks and any necessary repairs that will benefit the home, property and tenants.
You must ensure annual gas safety checks are always carried out within the 12 months of your last or most current inspection. It is also crucial to provide a 12-month assessment from a Gas Safe registered engineer after installing a new gas appliance or flue.
Keep all records of past and current safety checks, especially those from the past two years, including the most recent examinations. Be sure to issue copies to each new or existing tenant within the next 28 days of the completed inspection.
You must provide copies of these documents to new tenants before they move into your property; this will let them know of any damages that require repairing and the general level of gas safety you have to offer.
Under the Gas Safety Installation and Use Regulations 2018 amendment, you must have your property gas safety check for each flue or appliance carried out at least two months before the previous date. Doing so will allow you to retain the original deadline, making it appear that you carried out your most recent inspection exactly around the 12 months mark.
Gas Safety in Rented Properties
It is the responsibility of each landlord to take care of the gas safety of their rented property. However, it is still essential for your tenants, new or old, to be aware of all the HSE laws and regulations that their home must comply with; this way, they can thoroughly understand the kinds of things to look out for and expect.
For example, landlords need to have professionals perform annual gas safety checks and ensure they are carried out by licenced, registered gas engineers that can adequately do the job. However, it is not the job of a landlord to install carbon monoxide alarms for their tenants.
You may inquire with your local engineer for advice on preventing faults or defects with your gas appliances or boiler during the inspection. You may wish to keep their contact details close by to call about a free quote should you require a repair or replacement in the future.
Staying on top and up to date with all the necessary gas safety checks for your rented property may seem like a hefty chore.
Still, it would be best if you remembered that you have numerous responsibilities to undertake and consider along the way as a landlord.
Finding ways to cut corners or ignore gas safety regulation laws for your property can have a significant impact on the environment you allow your tenants and potential new tenants to live in.
You are obligated to make yourself aware of your three most significant responsibilities:
When moving into a new rented property, your landlord must provide you with a Gas Safety Record or CP12 Certificate.

Poorly maintained or unchecked gas appliances pose a threat to the health and safety of you and your housemates or family. They could ultimately result in carbon monoxide poisoning, fires or explosions.
Gas Safety Checks Gas Safety Records and Certificates Maintenance Gas safety for tenants.
As a tenant, you must understand exactly what your landlord's responsibilities are to keep you and your property safe. Your landlord must make sure combustion products that cause harmful fumes are removed from the premises via the chimney or flues.

They must ensure your appliance is burning your gas correctly, that it harnesses enough of an adequate gas supply of air to do so.
They must make sure all your safety devices work in good condition. And lastly, they must shut off all appliances if faults are found until a professional engineer can adequately fix them.
---
Do you have a plumbing emergency in Uppingham, Oakham, Stamford or Rutland? Robert Cliff Ltd has been working in the plumbing and heating service since 1847. There have been five generations of the Cliffs running the business since then.
We offer services to both domestic and commercial customers. Our charges are highly competitive and realistic. Do you want to find out more about landlord safety checks in Uppingham, Rutland or Oakham? Please follow the link below.