How Long Do Boilers Last
Posted by:
Admin
Tags:
Boiler Problems, Gas Boilers, Replacing Your Boiler
Posted date:
01-08-2022
If you are buying a new heating system, you may ask: How Long Do Boilers Last? This article looks at the estimated age of a boiler and how to keep it working for longer.
Installing new boilers is expensive, and we try to push this back as long as possible. The question is, how long do our boilers last for?
How long do boilers last?
We rely on our central heating systems and new boilers for warmth and hot water, hoping they last years without a problem arising. If you find yourself asking how long does a boiler last, yet you don't perform annual boiler service, the lifespan will suffer.
Many modern boilers are expected to last between 10-15 years, but this does depend on how often you use it, the maintenance schedule you implement and how it was installed. A boiler installed by a non-professional can experience breakdown more often.
Certain areas of the UK, especially the South-East, suffer from hard water, meaning their central heating systems are affected by limescale more than others. The chemical makeup of your water supply means you will experience more problems as the limescale will create blockages.
You can expect more engineers and servicing than other homes. This being said, noting any unusual changes in your boiler and central heating system can help you improve the lifespan and general health.
If you are concerned about your old boiler's lifespan and want to improve your energy savings as time passes, there are things you can do to improve the quality and duration of your boiler's life.
Average Life Of A Gas Boiler
Gas boilers are conventional in many homes, with countless homeowners taking them for granted while fulfilling their heating needs. As long as you're maintaining your gas boiler regularly and have had an inspection by a gas safe engineer in the last 12 months, you shouldn't have to worry about boiler replacements just yet.
If your energy bills have been increasing lately and you are reaching the tail end of that 15-year lifespan, it would be time to consider a new boiler, which means factoring in a replacement boiler cost.
Your boiler warranty will provide more of a breakdown of how regularly you should inspect and maintain the system. Still, conventional boilers should only be serviced by a gas-safe registered engineer.
This to keep the energy efficiency as high as possible while avoiding costly repairs. Sometimes your boiler's efficiency will waver, either because of a busted internal component, thermostat settings incorrectly programmed, or a power flush being required.
Regardless, proper maintenance will help you keep your boiler alive. If you cannot remember the last time you got your boiler serviced, it's time to arrange the next appointment.
How to Extend the Life of Your Boiler?
Naturally, you want your boiler to continue running efficiently. You rely on this device to provide warm water and heat to your home with a cost-effective plan. After a few years, or potentially significant damage, your boiler becomes inefficient and can start dying, all without you knowing.
You may believe it's cheaper and easier to keep your boiler, but you could be spending more money when components have experienced corrosion due to age.
Let's look at the best ways to extend the life of your boiler.
Choose Good Quality
The best thing you can do to ensure your boiler's life is as long as possible starts when choosing what type you buy. Many boiler manufacturers are available on the market, meaning you could be tempted to buy the cheapest combi boilers around.
While you may want to save money on the cheapest boiler type you can find, this is not always the best course of action. Many modern combi boilers will last you several years, and being newer models, the internal components can be found easier if they develop faults.
Older boilers can be cheaper, but they may have discontinued parts, making your annual service more expensive.
Annual Boiler Service
You should be arranging an annual service with a qualified heating engineer to avoid boiler breakdown and keep the internal components in check. Boiler engineers can check each aspect of the central heating boiler can ensure all parts are working safely and efficiently.
For example, the gas pressure, heat exchanger, and magnetic filters must be checked, along with your radiators, to ensure there are no cold spots. You must also get an annual service to keep your boiler warranty valid, as many manufacturers will not support the warranty when this service is not done by a qualified professional.
For an extended warranty and to ensure your boiler meets the average lifespan expected, we advise you to get a service done as regularly as possible.
Use Qualified Professionals
As stated above, you should always be using qualified professionals to perform work on your central heating, from boiler installation onward. When your current boiler starts performing inefficiently or making unusual noises, you should not go down the cheaper avenue and work with an untrained engineer.
Finding yourself Gas Safe boiler engineers to work on your gas appliances is always the way to go. Their experience, skills and equipment to work on modern condensing boilers mean you get the best service and know it's been done correctly.
Many companies are reliable and offer efficient regular services.
Keep An Eye On Your Central Heating
Your central heating system is essential; you rely on it to produce hot water and circulate heat around your house. The lifespan of your boiler depends on how well you care for the entire system. It's easier to notice when the central heating system is not performing as well, as it will not produce enough heat, becoming less energy efficient.
Installation costs and repair costs can be expensive, so keep an eye on your central heating before a major problem develops.
Do Not Delay A Repair Job
A boiler can develop faults over time through simple wear and tear. Regular repairs are expected and should not be ignored, especially when your heating and hot water are considered. It may be tempting to leave a minor repair because you don't realise its effect on the entire system, but this would be a mistake.
The most common boiler problem is the build-up of sludge, air and debris in the pipework and radiators, leading to an inefficient system. You will need to contact a heating engineer to conduct a power flush on your boiler or, in extreme cases, replace your boiler when this is left untreated.
Choose The Right Size Boiler
Every boiler and house is different. Your boiler size requirements will differ from your neighbours, but finding the right boiler for you is vital. For example, a semi-detached house will require a different size boiler than a bungalow, flat or smaller.
Evaluating your heating needs and the space of your home should be taken under careful consideration, as a boiler that overworks to warm your property can develop faults quicker. Boilers are a big investment, with some being more visually attractive than others.
As you will be using this system for feasibly the next 10-15 years, you need the best boiler for your home. Whether oil boilers, system boilers, or new combi boilers, you have options to match your lifestyle.
When should you consider replacing a boiler?
Even when your boiler has survived through its life expectancy of 10-15 years with little-to-no faults, you should start considering a replacement. Old boilers can stop running smoothly over time, with your energy bills increasing as they become less efficient.
Instead of tampering with it yourself, making the manufacturer warranty void, get a qualified engineer in when you notice any of these issues:
Unusual Noises
A noisy boiler is sometimes a sign of something broken inside, especially when you hear banging, grinding, dripping or kettling.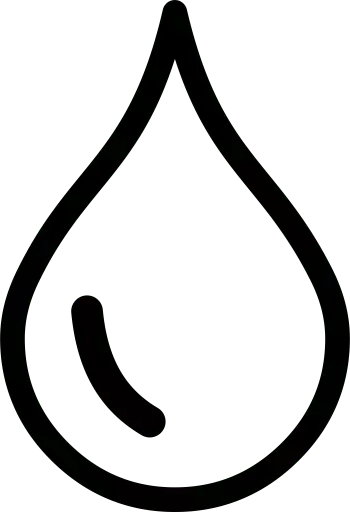 System Leaks
Ideal boilers should not be leaking, signifying a problem with the system. This should be reported as soon as possible and an expert evaluating the boiler.
Cold Radiators
Cold radiators or radiating that take a long time to heat up are a clear sign that there is a boiler problem.
Unusual Smells
Unusual smells from the boiler and pipes. The smells are often caused by overheating or a gas leak.
Frequent Repairs
High-cost repairs and frequent maintenance are a sign that your boiler may have serious problem that isn't easily fixed.
Low Temperature
High-cost repairs and frequent maintenance are a sign that your boiler may have serious problem that isn't easily fixed.
Of course, more issues can arise from older models, such as them simply not meeting your requirements anymore. Your life has changed drastically since your last boiler installer, meaning you could want a bigger unit. Your carbon footprint has likely altered too, and getting an environmentally friendly boiler can attract many people.
Before investing in a replacement boiler, you could benefit from a power flush (a powerful chemical flush conducted by a heating professional), clearing out any metallic debris, sludge and air from the system before your new boiler is installed. This can help extend the lifespan of the new unit. However, a system flush can cost you up to £300 in some cases.
How Much Does A Replacement Boiler Cost?
The price of a boiler replacement varies depending on several factors. The most expensive differences come from the boiler type (non-condensing or modern condensing boiler) and the brand (Worcester Bosch or Viessmann boilers). Many heating companies will offer a free quote on their services before you book, but you can expect to pay anywhere between £500-£2500 for a boiler replacement cost.
This cost is so high because of the high standard you're paying for. Gas appliances are dangerous, but with a professional engineer, you receive personalised care. Interestingly, you can pay more for your boiler installer to establish your new boiler in a different location at your home.
You would be wise to get your new combi boiler installed in the same place as the last, saving yourself hundreds of pounds. This price point deters many homeowners from getting a replacement. Instead, they choose to continue with their current model. The cheapest model can still cost you several hundred, especially when you factor in insurance and professional service.
You will be better off ensuring you find a better quality boiler, as it will last you longer and save you money in the long run. While you may pay for this upfront cost, you can experience lower energy bills and less frequent visits from heating engineers.
While your annual services will continue, you can rest assured you have the most efficient boiler possible. If you are suffering from any of the above problems, or your boiler is reaching the end of that 15-year window, you should start saving for a new boiler.
This will save you a lot of money going forward. If your boiler is still giving you problems, contact our team today for support.
Do you require radiator and heating servicing? We offer services to both domestic and commercial customers Uppingham, Oakham, Stamford and Rutland. Our charges are highly competitive and realistic. If you are experiencing problems with your central heating - Please contact us.