How do you maintain a central heating system
Posted by:
Admin
Tags:
Boiler, Heating, Gas, Detectors, Pressure
Posted date:
27-02-2023
Are you asking; how do you maintain a central heating system? This page offers tips for maintaining your central heating and how often you should service your boiler.
Robert Cliff Ltd offer central heating services throughout Uppingham, Rutland and the surrounding areas of Leicestershire? Find out more about maintaining your central heating system.

Tips for Maintaining your central Heating System:
Check Radiators Heat Correctly
You can maintain your central heating system running all year long and prevent boiler breakdowns with just a few easy actions.
Maintaining a household central heating system is not simply a duty for a boiler specialist during your yearly boiler service, but is an ongoing process. Switch on the central heating and check to see if the radiators are heated or if there are any chilly spots.
A brief period of chilly weather may not seem alarming, but it indicates that your central heating system is not operating as well as it might and that you may be spending money unnecessarily.
Use Central Heating Timers
Set up your timers so that your boiler works when you want it to and is turned off when you don't need it. Boilers can handle being switched on and off numerous times per day without suffering any damage.
Consider when you will be in the house and when you will need your central heating and hot water switched on. On the other hand, a boiler that is always in use is more prone to malfunction or overheat.
Lagging
The hot water in your plumbing system will stay hot even when your house is chilly thanks to pipe insulation, which is a straightforward and inexpensive energy-saving solution.
Lagging will avoid frozen pipes, which may place an unsupportable strain on your central heating, in addition to helping you save money on your energy costs.
Check Water Pressure
The pressure gauge may display a green triangle to indicate safe pressure ranges. Water pressure in residential systems should typically be one bar, or between one and two bars.
Check The Pilot Light
Using a blue pilot light to burn gas is the cleanest and most effective method. Orange or yellow flames indicate incomplete combustion and can result in sootiness, smoke damage, and even the release of fatal carbon monoxide. Orange or yellow pilot lights are far cooler than blue pilot lights, but they are also significantly more hazardous.
Buy CO Detectors
No matter how well-maintained the boiler and the appliances are or how frequently they are serviced, you should install CO detectors in any rooms with gas appliances. The only method to detect carbon monoxide before it causes you to become unwell is to purchase a CO alarm because it has no smell and no colour. Smoke detectors should also be installed and tested on a regular basis; they should be at every level of your house and in any outbuildings that have electrical appliances.
Should I Get my Central Heating Serviced?
Boilers should be serviced and maintained, especially if they are gas or oil-fired; a licenced heating expert can inspect the boiler and ensure that it is working as efficiently as possible for you.
What Are Common Boiler Problems?

What Are Signs I Need A Power Flush?

You can rest easy knowing that your heating system is operating securely and effectively after doing this. While they don't require as much maintenance as gas and oil boilers, electric boilers should nonetheless, whenever feasible, be inspected. It is a legal necessity for landlords to maintain the boiler and flue system in the rental houses they manage once a year, for your peace of mind at the end of the day.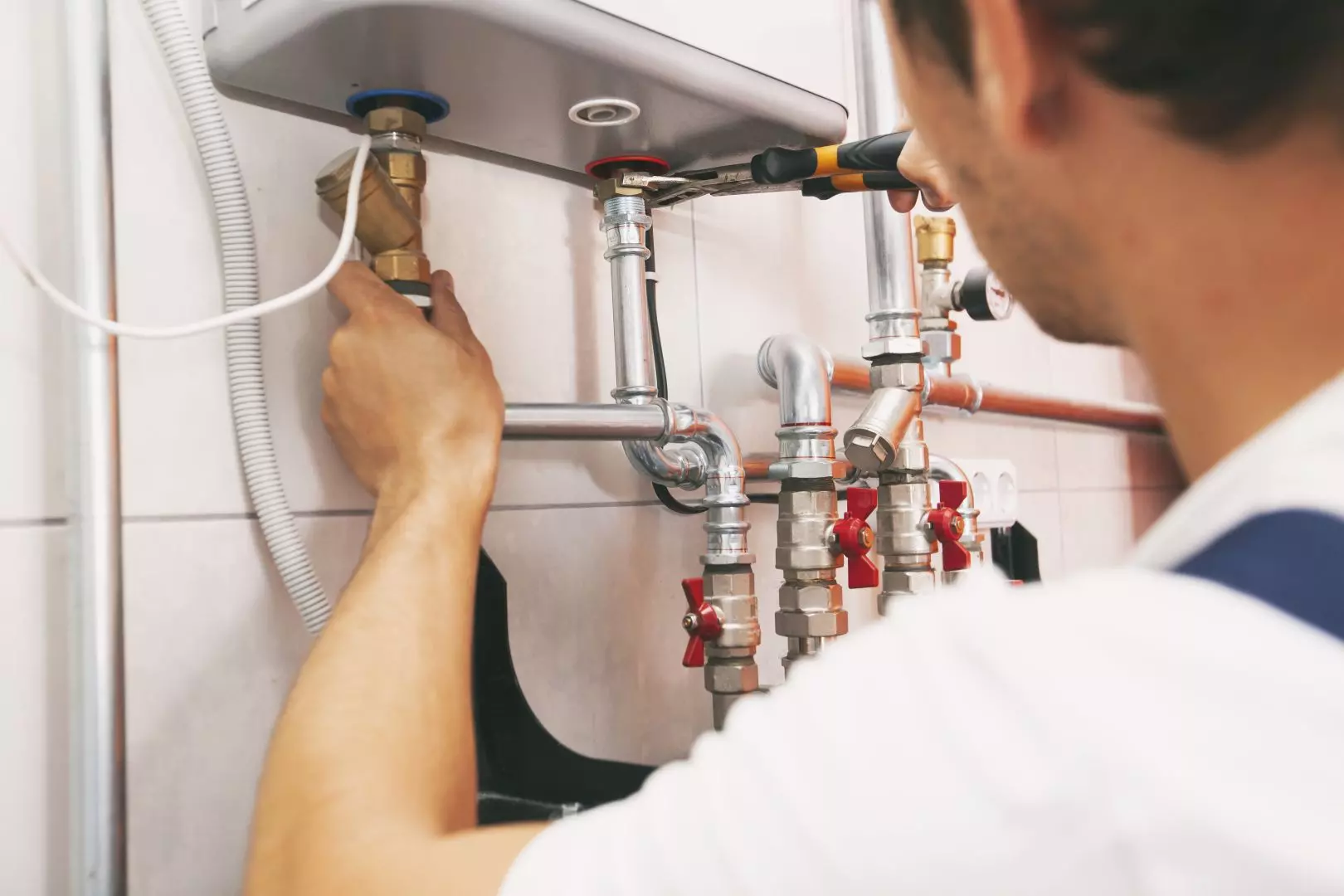 How Often Should I Service My Boiler?
"How frequently should I maintain my boiler?" is a question you may have if you are aware that you should get your boiler serviced. Your boiler should be maintained by a qualified technician every year to make sure it is operating safely and effectively.
Inadequate boiler maintenance might result in malfunctions, greater energy costs, and early warranty expiration, therefore, by having an annual service, these malfunctions can be deterred.
Who Should Service The Boiler?
A fully certified heating engineer is required to service a boiler, and depending on the type of boiler you have placed in your house, that heating expert may need to possess additional certifications.
A gas boiler can only be maintained by a gas safe registered engineer, and an oil boiler can only be serviced by an OFTEC-registered engineer. Always ask to see an ID when a heating professional arrives at your house to do a boiler service. This is for your protection and to ensure that the job is done as effectively as possible.
Why Should I Have My Boiler Serviced?
There is no right or wrong response in this situation; the only thing that truly counts is that it be serviced once every 12 months. Although you may get your boiler serviced at any time of year, it's strongly advised to do it in the summer when you're not using it much or at all to ensure that it will function properly throughout the coming colder months.
Also, the experts sometimes have more availability during this period, so you could even discover that their fees are lower or that there are more deals available for boiler service than during the winter.
An annual gas boiler service has several advantages, but the primary one is that it keeps your home safer because a damaged or malfunctioning boiler might start dangerous fires or gas leaks.
Boilers that aren't working properly are also more prone to release carbon monoxide. Carbon monoxide is a deadly gas, yet despite being odourless and transparent, it is exceptionally dangerous. The ability to spot carbon monoxide poisoning symptoms and stop the gas's release might save a life.
An annual boiler checkup will help you spot any issues before they get out of hand, potentially protecting your family and home from carbon monoxide poisoning. Your specialist will verify that your boiler is operating effectively as part of your yearly gas boiler service, which can end up saving you money over time.
Improved boiler efficiency and routine maintenance may minimise soot buildup, allowing the boiler to operate more efficiently and use less fuel, allowing you to keep energy bills low while minimising your carbon footprint and environmental effect.

In addition to keeping your boiler operating smoothly and effectively, regular maintenance and expert inspections may, as previously indicated, assist in identifying and resolving small faults that can lengthen the boiler's lifespan.
A petrol boiler that has been well maintained and is in good health will probably last longer than one that hasn't, which may save a lot of money. Your boiler won't be functioning as well as it did when it was brand-new, though, if it is approaching its typical lifespan of 15 years.
Many features in current gas boiler models may assist increase efficiency, which frequently makes them more cost-effective. This can make newer boilers less expensive to operate while also reducing your carbon impact. To satisfy any regulatory obligations, you must remember to schedule an annual service for your boiler, even if it is brand-new.

---
Do you require central heating services in Leicestershire? We offer services to both domestic and commercial customers Uppingham, Oakham, Stamford, Peterborough and Rutland. Our charges are highly competitive and realistic. If you are experiencing problems with your central heating - Please contact us.